Château de Boulémont
Hôtel & Resort, Résidentiel, Estate Redevelopment
Country

France

Location

Région Paris

Project state

under study

P&Co activities

Land development, Real estate development, Real estate investment, Consulting

Land surface

1,350,000 sqm

Surface developped

50,000 sqm

Density

4%

Program

Boutique Hotel and private club in the castle, historical gardens, equestrians estates (15), residential (apartments and villas), organic farm, photovoltaic farm (20 hectares).

Architect(s)

Delivery date

2022

Dates

2020-2021
Masterplan of a 135 hectares site with a historical castle on the communes of Crespières and Herbeville in the west of Paris (Yvelines). This site is almost adjacent to the Feucherolles golf course.
Development of a first tourist resort concept around the Château de Boulémont on a surface of 2.5 hectares (OAP of 7070 m² SDP) already buildable. This phase 1 foresees the sale of about fifty residences
Creation of an agri-photovoltaic farm to create energy independence for the commune (in partnership with a green energy player).
Installation of a couple of young farmers in partnership with the Gally farm.
Future land reserves to be developed through a project declaration procedure or a modification of the PLU, in accordance with the development directives of the Île-de-France region.
Location plan and program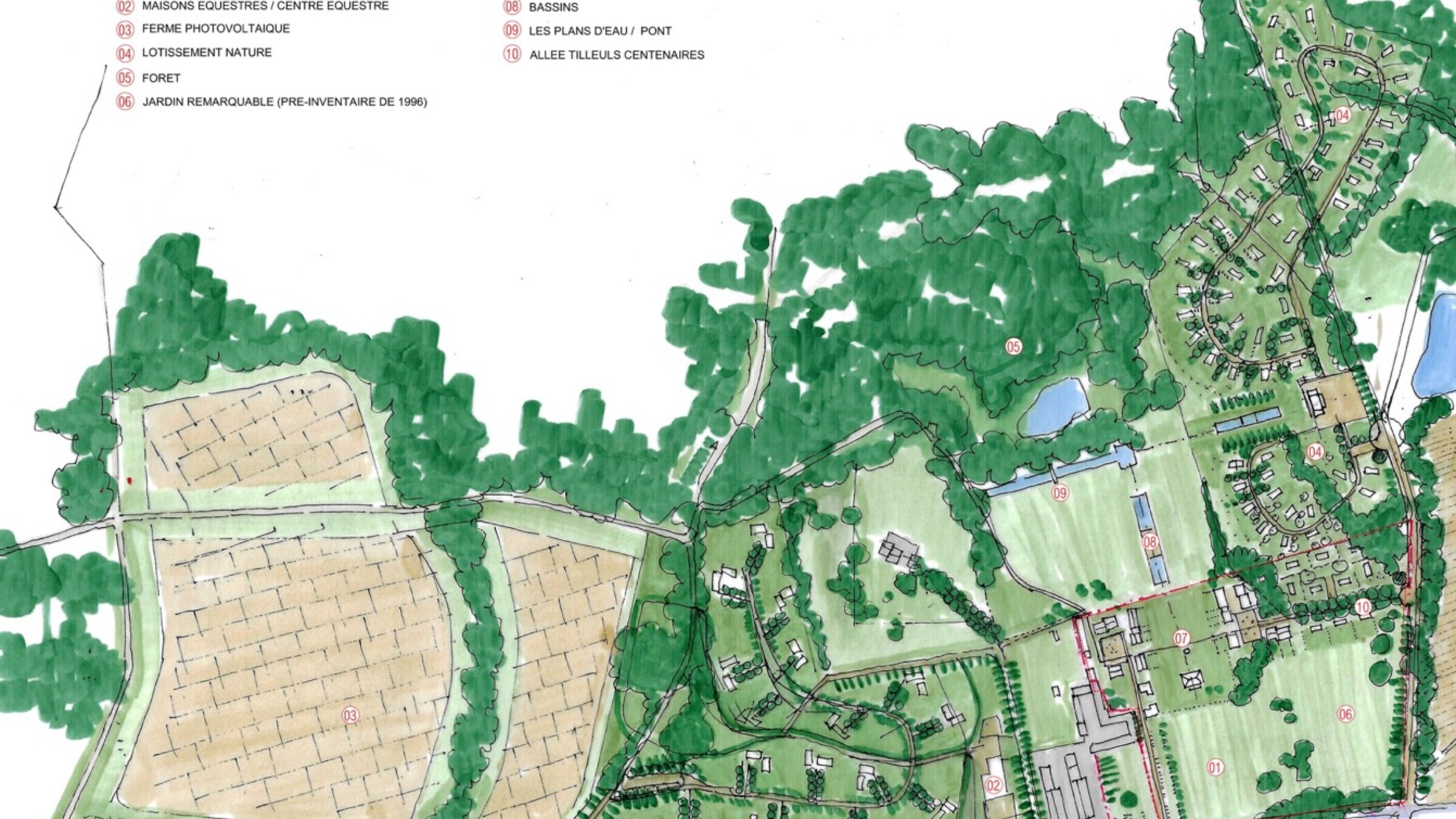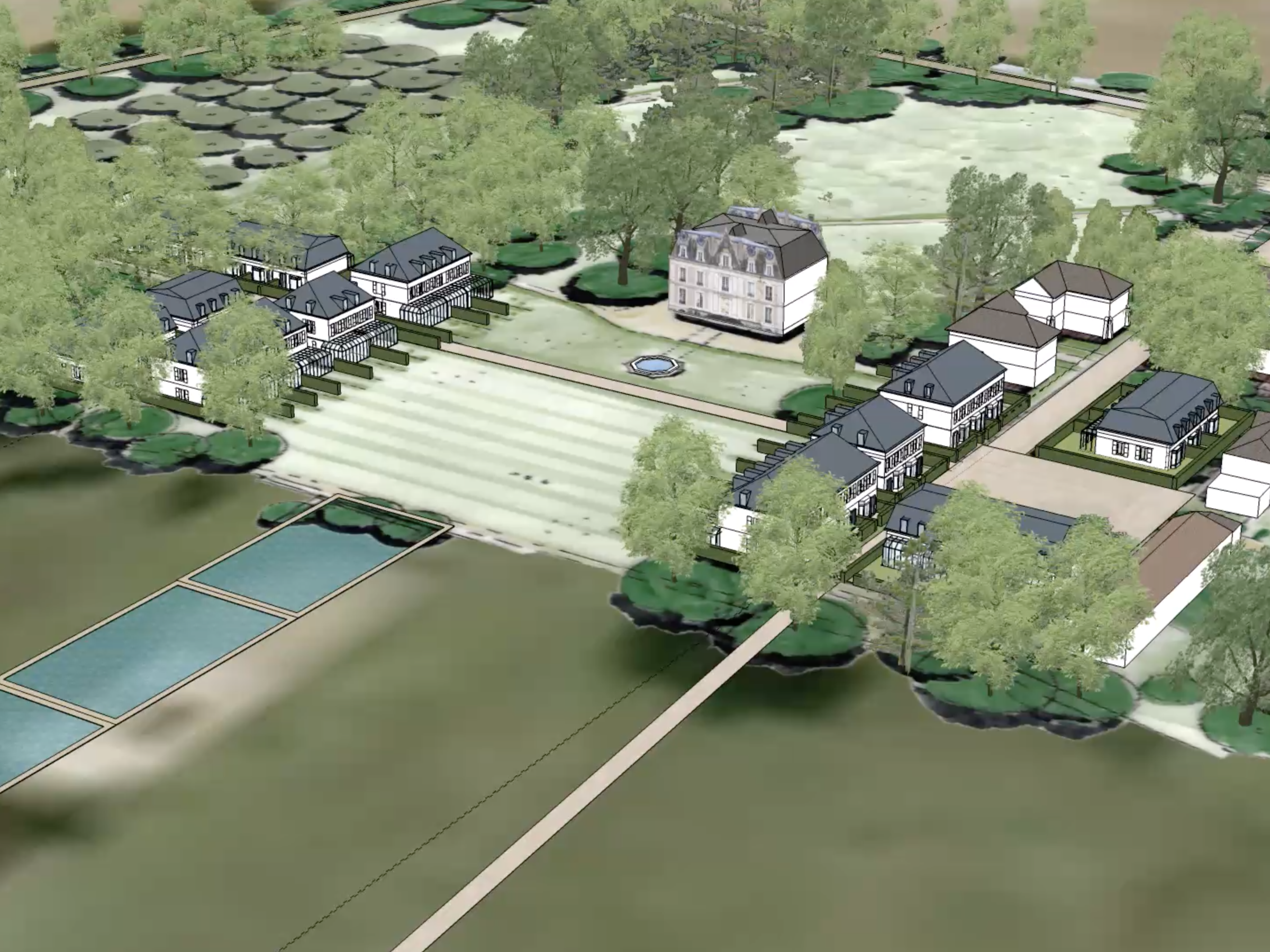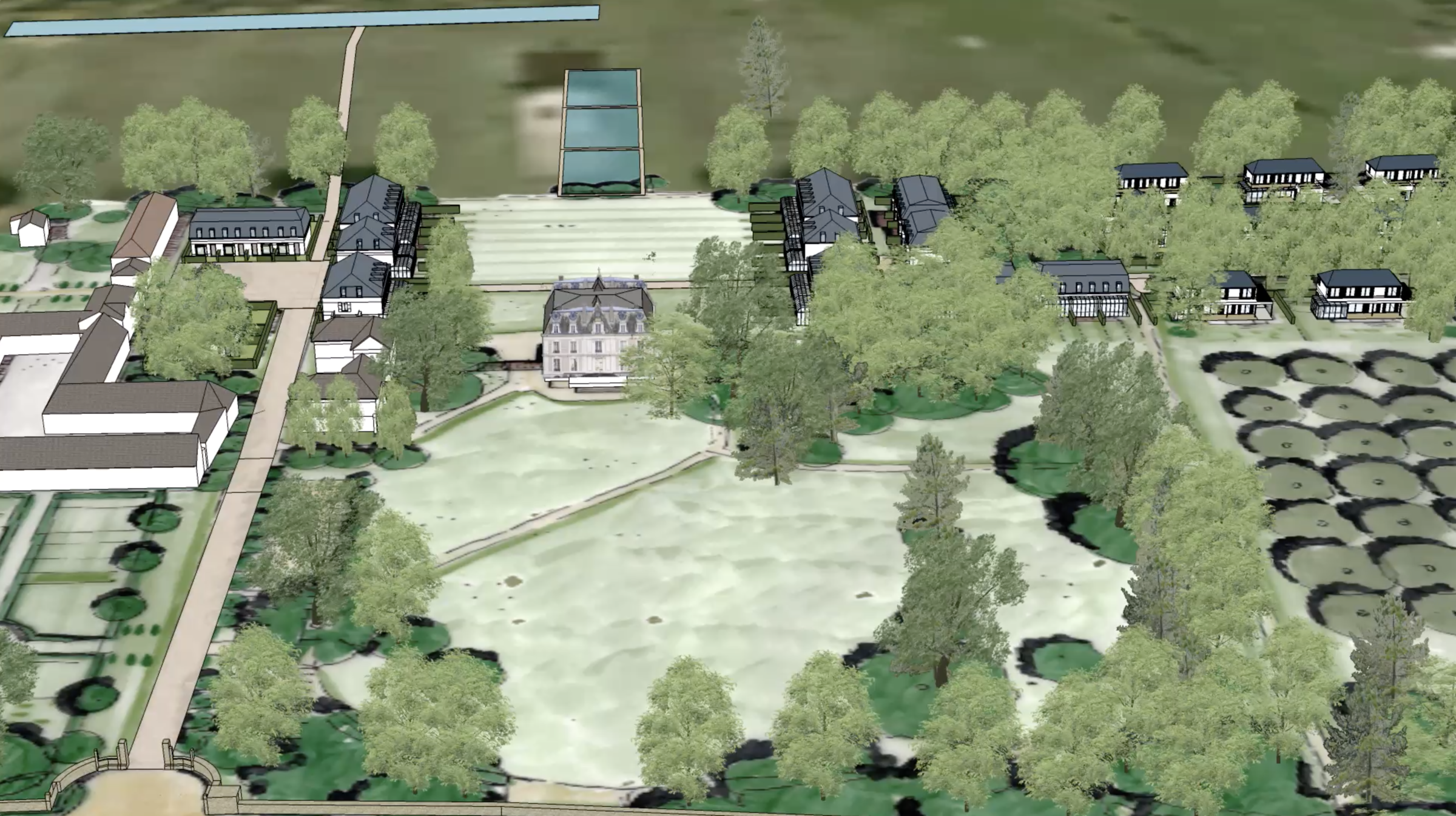 Château de Boulémont (facade and level plans)