Interview with Séverine Jaulent from Beaux Villages Immobilier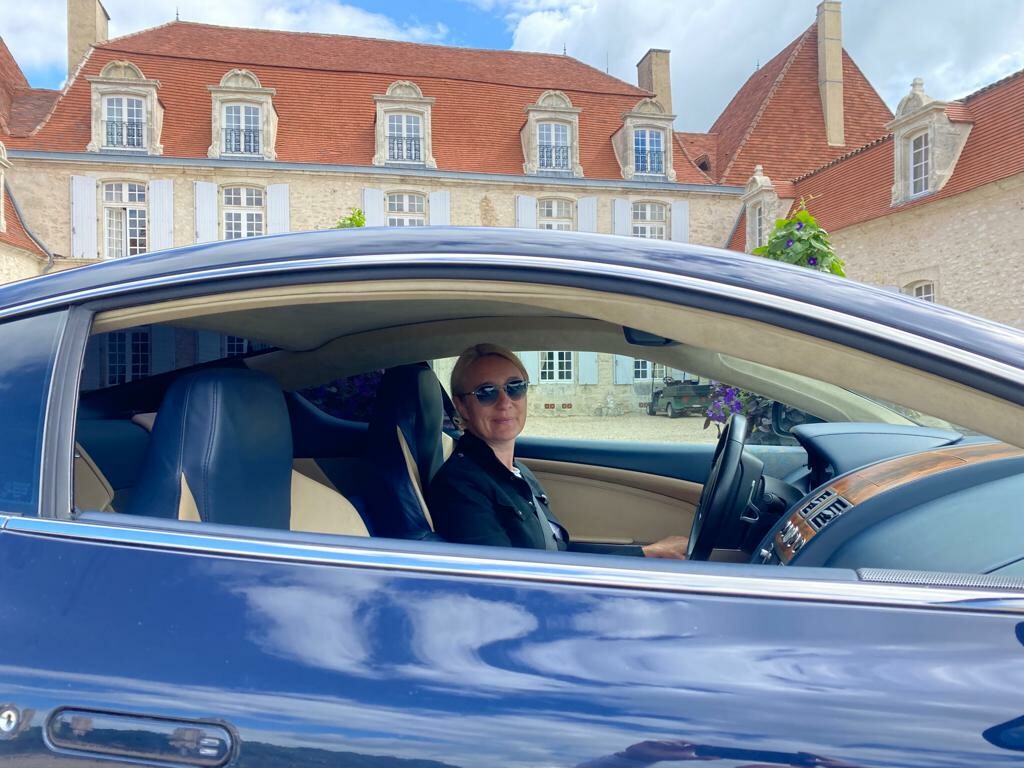 Séverine Jaulent is head of legal and Human Resources, as well as Business Development.
Can you introduce the Beaux Villages agency group?
Beaux Villages Immobilier is the first stop for many French and international clients when it comes to searching for or acquiring a property. With 22 agencies throughout the southwestern region of France and a complete workforce of 250 people, we work with a global clientele and take pride in the quality of our service, experience, and professionalism. We have been voted the best real estate agency in France for 7 years and the best in Europe for two years, which is also something we are very proud of. This recognition of the service we offer to our clients is close to our hearts.
You are a partner of Savills, a group with expertise in local and international markets with 160 years of history. Why?
What advantages does it bring for your clients? There is synergy between the goals of Savills and Beaux Villages: our common approach aims to be the "top of the class," making our partnership a perfect combination. We chose to partner with Savills for their innovation, the values of their brand, and their global reputation. Through our own global marketing, we can now work with other Savills agencies or their partners throughout France and the world to find buyers interested in our regions and also offer the ideal property to clients whose search extends beyond our area of operation.
What types of clients are the Residences Port Marseillan open to? Local, national, international?
The Luxury Residence Port Marseillan has something to attract all types of clients: the setting is unique, and the offering is of high quality. Whether it's investors or individuals looking for an exceptional living environment and services while respecting local biodiversity, it is easier to find arguments in favor of this project than to find comparable ones! Additionally, wine and water sports enthusiasts will also find an appealing package upon acquisition... We offer this property to our entire clientele without any restrictions.
What are the appealing features of a destination like the Thau Lagoon and the town of Marseillan?
Firstly, it is a protected environment: the biodiversity of the Thau Basin is unique, mainly due to the quality of its water and the care that the surrounding communities take in its protection. Additionally, the Thau Basin is surrounded by vineyards, and this viticultural culture is also part of the local DNA. It has the ability to charm both sea and land lovers equally.
This is certainly what led these same communities to come together to offer a high-quality lifestyle: you can find a good number of gourmet restaurants, some on the water, and there is no shortage of opportunities to taste the local oysters. Specifically, the tourism figures for the area are commendable: In 2022, more than 9 million overnight stays were recorded in the destination, representing a 15.1% increase compared to 2021. Without any COVID-19 restrictions, foreign clientele increased by 47.8%, and the French clientele remained very present with a 6.1% increase compared to 2021.
The number of French excursionists (excluding Hérault) and foreigners exceeded 11 million, representing more than 52% compared to 2021, in addition to 769,602 excursionists from Hérault. The total number of visitors in 2022 (tourists and excursionists) throughout the Archipelago of Thau territory is 13,331,888, representing a 47% increase compared to 2021 and a 47.18% increase compared to 2019, showing a significant growth. This figure represents an equivalent of an additional annual population of 57,966 people (the population of Sète Agglo pôle: 127,927 inhabitants - census 2020, source: INSEE).
We are a real estate brand, and our luxury service specializes in exceptional properties. Port Marseillan naturally fits into this search, given the offered amenities and the rarity of the setting and the offering.
The respect for biodiversity is a significant advantage for our clientele. Personally, as someone living in Carcassonne, Marseillan is my preferred destination on the Mediterranean coast. The charm of this place captivated us upon our arrival, and we have influenced others because all our friends are now fans. It is always easier to sell a product that we love and believe in!
Which neighborhoods or cities are the most sought after around the Thau lagoon in terms of luxury real estate, and why?
The Thau lagoon and its "archipelago" of communities have seen the emergence of some high-end projects and have promising prospects.
Frontignan and Loupian have remarkable historical heritage (ramparts, Renaissance facades, winemaker houses, Saint-Hyppolyte Romanesque chapel, Sainte-Cécile Gothic church, remains of the Paleo-Christian church, and of course, the essential Gallo-Roman villa).
Sète boasts 12 kilometers of sandy beaches and the Mont Saint-Clair site, offering an exceptional panorama from the Mediterranean to the Pyrenees. The city itself is crisscrossed by numerous canals, giving it a Venetian atmosphere.
Marseillan stands out as the pearl of Thau, with its charming and authentic harbor and exceptional quality of life, which has given rise to luxury brands like the Tarbouriech oyster and Noilly Prat Vermouth.
Regarding real estate, as in any protected environment, the complexity lies in obtaining urban planning authorizations in the outskirts of the Thau lagoon, which is almost impossible. In other words, apart from existing developments, most of the bassin remains protected and does not allow for an increasing number of new developments.
That's the advantage of the Port Marseillan project, which will combine the luxury of a 5-star hotel with high-quality residences in a protected environment but already benefiting from a prestigious image. In my opinion, it will be difficult to surpass this in the region.
What are the growth prospects and investment opportunities in the real estate market around the Thau lagoon in the medium and long term?
Montpellier airport (40 minutes from Marseillan), as well as other local airports, are developing numerous regular flights and actively contributing to the tourism development in this region. Some confidential luxury brands are already investing in this region, and certain offers in the town of Marseillan will be unique, adding to the local quality of life. Some of our knowledgeable clients are requesting this destination even before we can propose it to them, and they are right.
However, respecting coastal and urban planning laws, the coastal real estate offer in the Thau lagoon is naturally limited. Like any real estate expert, we advocate for the choice of location, first and foremost. Since this kind of opportunity arises very rarely, we are delighted to offer it to our clientele.
Is it more challenging to sell off-plan new real estate (VEFA) compared to older properties?
All off-plan sales have specificities often unknown to the public. It is crucial for a real estate expert to have in-depth knowledge of the offer to present it effectively and relevantly to any client because often, this offer comes with attractive advantages (numerous guarantees on the construction, staged payments, tax benefits, reduced notary fees, etc.) that can appeal to a wide clientele, provided they can wait for the completion of the works (an average of 24 months is quite common for the delivery of this type of property).
How do you explain the concept of a "Branded Residence" to your clients, which is relatively new in France?
The concept of serviced residences is not entirely new in France. The novelty lies in the quality of the brand partner of Port Marseillan residences and the quality of the resulting offerings and services. For a client to understand this concept well, it needs to be relevant to them, and that begins with good listening and analysis, which is expertise itself.
We are real estate experts, advisors, and intermediaries. Our philosophy is centered around customer service. Our salaried teams have been trained on this type of product to provide support and ensure the satisfaction of our clients, and we also put this expertise at the service of quality projects like Port Marseillan.