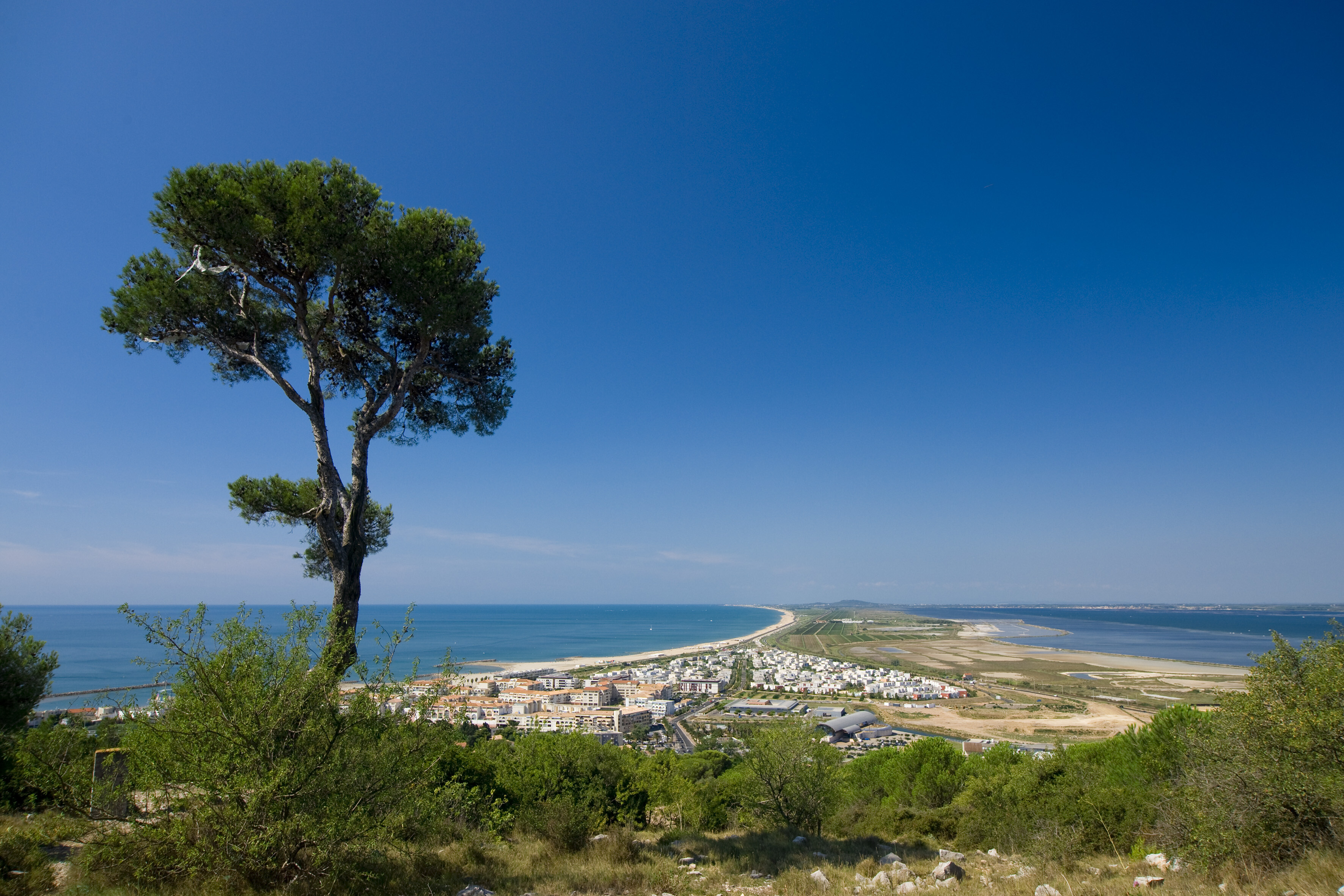 Surge in real estate prices around the étang de Thau
According to the Chambre des Notaires de l'Hérault, the overall increase in real estate transactions is reaching record levels in the department. The "Top Three" consists of the Montpellier metropolis, the coastal municipalities, and charming little fishing villages around the highly attractive Étang de Thau lagoon. The strong demand for housing and the lack of supply in the Hérault real estate market explain this increase. Prices for new, conventional housing have increased by +3.6% to €4,540/m² (€4,045/m² expected in 2023 for Marseillan), and growth is expected to remain strong in the years to come. Prices in luxury real estate are already reaching €10,000/m² for some properties in municipalities around the Étang de Thau lagoon.
Many actors work around the Thau basin and set up camp there
The city of Sète and the Thau Basin have a real love story with the 7th art, attracting the attention of many directors and production companies for a long time. Sète accounts for no less than 30% of film shootings in Occitanie. Several TV series and films, such as "Candice Renoir" or "La Pointe Courte" by Agnès Varda, have chosen this city to shoot successful productions. The natural and preserved scenery of this secret corner of Hérault is a major asset, as is the sunshine and diversity of its population. Film studios are multiplying in Occitanie. For example, France Télévision has created state-of-the-art studios of 16,000 m2. The daily TV series "Un si grand soleil" is one of the many productions from these studios, gathering an average of 3.9 million viewers each day. With 2,500 collaborators and 600 employees living in Occitanie, the studios also employ 86 local actors, 1,093 extras, and 526 technicians. New studios are under construction, making Vendargues a place of constant expansion. France Télévisions also has a significant economic impact on the region, training hundreds of specialized interns in local animation and film schools such as ArtFX, Esma, and Travelling.
7/7 for the 7th art in Sète !
Sète is the filming location for the TV series 'Demain nous appartient', which airs 260 episodes per year, 5 per week, and has over 3.5 million loyal viewers every evening. This addictive series owes its Success Story undoubtedly to the strategic choice of the filming location which is far from being a stranger to its success. But several other films have also chosen this city, such as 'Mektoub, my love: canto uno', 'Balle perdue' or 'Qui m'aime me suive' by José Alcala.
A notoriety that raises the standing of the bassin de Thau
The department of Hérault has become one of the main players in the film industry in France, with numerous productions shot in the region. Personalities such as Benjamin Biolay, Laurent Delahousse, Alice Taglioni, Ingrid Chauvin, Alexandre Brasseur, Jérémy Banster, Alexandra Lamy, Vanessa Demouy, and Emma Smet have even chosen to settle there.
The future Hotel du Port and the luxurious Port Marseillan Residences built by the real estate developer Propriétés & Co offer an unobstructed view of the Bassin de Thau and Sète, providing an ideal setting to relax while being close to film studios and TV sets.
Marseillan, a haven of peace served on a platter for TV productions
In addition to Sète, the town of Marseillan has also inspired many filmmakers, transforming this peaceful corner of life into a film set. Films such as "Mon inconnue" by Hugo Gélin, "Grâce à Dieu" by François Ozon, "Respire" by Mélanie Laurent, and "Les Lionceaux" by Claire Doyon have all been shot in this region. "Coup d'éclat," on the other hand, was filmed in all the towns around the Étang de Thau. The Domaine de la Bellonette in Marseillan is also highly regarded by filmmakers in search of grand character properties in the south of France.
Cinema, but also literature, song, and painting
This preserved natural lagoon is a true haven of inspiration for artists of all genres. Icons Georges Brassens and Paul Valéry both found rest on its shores, one at the marine cemetery and the other at the cemetery of Py. But that's not all, Thau also attracts renowned contemporary artists such as Pierre Soulages, who has taken up residence in Sète, and Jean Denant, a multidisciplinary artist who still lives and works in the region today. Discover the monumental works of these artists, such as "La Méditerranée" by Jean Denant, exhibited on the Corniche de Sète, or "L'autre mer," a commission by the Liedts-Messen Foundation, installed on the East facade of the Château du Port in Marseillan. Gilles Dupuy also created an important commission of paintings inspired by the mussels and oysters of the Thau basin for the Port Marseillan project while Armelle Carron exhibited works in the form of stickers in the Port Rive Gauche residence in Marseillan. Finally, don't miss the movement of "figuration libre," which was born in Sète with painters Robert Combas and Hervé Di Rosa as leading figures. Thau is truly a must-visit for all art enthusiasts, whether you're a fan of cinema, literature, song, or painting!